funeral services

Cooks Carriages have 9 black hearses and 2 white hearses, 6 of which are originals. They can be pulled by a pair, or a team of 4 or 6 horses. You can choose from stunning black fresian stallion horses or quality gelderlander horses, many of which are home bred.
Please click on a thumbnail image to see a larger version with the carriage name and further information.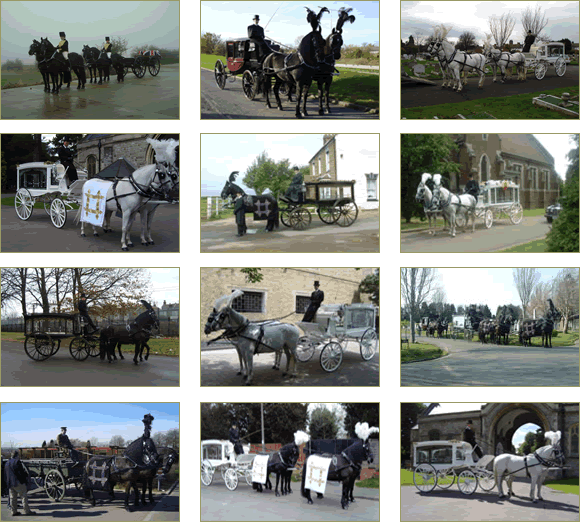 We pride ourselves on the fact that we have traditionally turned out staff, carriages and horses.
We are used by many funeral directors in Essex, London and the South East.
If you require our services please contact us here where we can advise you of your neareast recommended undertaker and also give you helpful friendly advice.